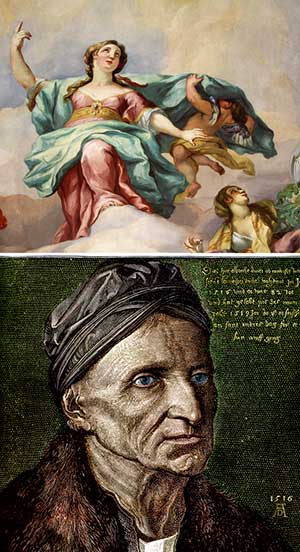 When it comes to buying antique art, it can often seem quite overwhelming if you don't know where to start. Those new to antique buying often don't have a clue where to start looking and even collectors sometimes struggle to find the best places to source items for their collection. When looking to buy antique art, there are many important things to consider.
What Is Antique Art?
Antique art covers a wide variety of items. These include:
– Antique Miniatures
– Antique Pastel
– Antique Portraits
– Antique Sculptures & Statues
An example of antique art would be the Van Gogh masterpiece, La Mousmé which recently came to auction in New York. Antique art can be any of the items listed above and is considered 'antique' if it is over 100 years old. Georgian, Victorian, and Edwardian pieces (between the years 1730 and 1910) are considered antiques and always prove popular with collectors.
Watercolours and oil paintings tend to be the pieces of antique art most people hear about however there are many other types of antique art to collect. Antique miniatures especially can prove very popular with collectors, depending on the piece.
What Should You Be Looking For When Buying Antique Art?
When it comes to antique art, pieces from the Georgian, Victorian, and Edwardian times are very popular. However, if you are buying for your collection, you should always look for pieces you like or collectables. There is no point buying pieces of antique art if you don't like them or if they aren't highly collectable pieces.
To ensure authenticity in the pieces you are buying and to see what items tend to sell in your area, visit auction houses and museums. Museums especially can be very picky about the items they house so authenticity and legitimacy are a must.
What Checks Should You Be Doing Before Buying?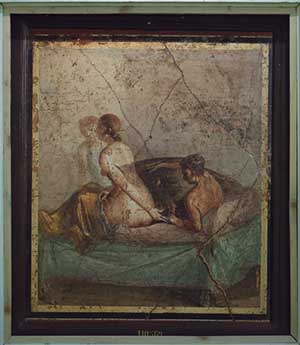 Before you take any steps towards buying any antique art, you should do some research into the styles or types of antique art you are interested in. This will help you to concentrate your search on pieces you are actually keen to purchase.
Once you find a piece you are interested in, you should be checking that the piece is definitely a legitimate antique and not a reproduction. Most reproductions are labelled as such and most sellers will be honest and tell you if they are but it is always best to check for yourself. Whilst reproductions often mimic the look of the original artwork, the tiny dots on the pieces mimicking the appearance of real artwork are tell-tale signs. Many legitimate pieces of art will feature some fine cracks on the canvas but not all pieces will.
Feel free to ask the seller the exact date it was painted to see if they know. You can also check the back of canvases – these should be yellowed or browned from age – if they are white, the piece is not antique. Generally the darker the piece, the older it is. Many pieces of antique art will also have a good quality frame.
You should also be checking the condition of the art. Whilst it might be tempting to buy a piece that is damaged, the better condition it is, the more value it holds. That isn't to say that you should avoid a damaged piece as very few pieces of antique art are going to be in pristine condition. Many pieces will have slight discolouration or even some slight chips or tears.
Make sure you allow yourself enough time to thoroughly examine any pieces you might be considering buying. If you are unsure, make sure to ask questions and read the catalogue as auctioneers will be more than happy to help you.
Ensure you are always doing these checks:
– Researching the art before purchasing – speaking with the seller, reading the auction house catalogue, finding out more about the piece online.
– Check it is a legitimate antique and not a reproduction – look for tell-tale signs.
– Check the condition of the piece and examine it thoroughly.
What Antique Art Is Collectable?
As with any collectable item, the pieces of antique art that are most collectable will change. Currently trending items will see a flurry of activity in the antique market. However there are many pieces of antique art that always remain collectable.
Many artists are very collectable and remain sought after by collectors all over the world. When their pieces come up for sale, they are usually bought immediately and for a very high price tag. Artists such as John Constable, Vincent Van Gogh, and J.M.W Turner always remain popular and highly collectable.
However other pieces can be collectable too. When considering a piece, it is important to do some research on it and find out just how sought after it is. Watercolours and oil paintings from the Georgian, Edwardian, and Victorian time period are often very collectable so it is vital that you know how collectable or valuable a piece is before committing to buy.
Where Can You Buy Antique Art?
The best places to buy authentic antique art are auction houses, antique stores and museums. Prestigious auction houses often have antique art up for auction or available for immediate sale. Museums also house antique art pieces and can be quite strict on the pieces they accept so you can guarantee authenticity from these pieces.
It is also possible to buy antique art via private sales however it is important that you do the relevant checks of authenticity and condition before you commit to purchasing anything. Do your research and ensure you are buying the real thing.
Collecting antique art is a very enjoyable experience as long as you know what you are doing. Getting started can be a little daunting but once you know where to look and what you are looking for, it will be fun and extremely rewarding.